"You are not a good SEO if you have never looked after your web project from beginning to end," a colleague who works for a renowned SEO agency recently told me. We thought for a moment: "That's right." After all, there's a lot of SEO theory, but knowledge is of little value without experience. In-house SEO, according to our counterpart, would also often suffer from operational blindness; as it is usual, if you are the contact for a single brand or always the same products. Free SEO consultants or agencies would have a clear advantage: they usually look after many different companies, usually even from very different industries. So who does the better job in SEO: own teams or service providers?
If you only outsource, you risk a blind flight
"I pay, you make sure that I am at Google's top." Who has heard this sentence as a service provider before, en expected then sometimes a nasty surprise. Already with the first steps on the way, the payment-willing but otherwise apathetic customers to miss an SEO strategy, it failed because of the desire of the client to join in the fun. "After all, I pay money, and not too short. So you do something for your fee! "As a service provider, you are often faced with more questions than answers. What can we do for this company? Often, then, only actions remain, for which the client does not have to move a finger. This inevitably leads to SEO measures that are limited to the construction of links. A risky venture. At best, the SEO agency works with half strength, while you are chronically absent and respond to questions and ideas for action with concise mails. In the worst case, you send your SEO and thus an important part of their online marketing on a blind flight with an uncertain outcome.
If you are thinking about launching a service provider for your SEO, say goodbye to the thought of simply "letting it go." He can (at least on page) do nothing if they do not provide him with an adversary who picks up suggestions and gives feedback, and not least sets processes in motion that anchor the SEO plan in the company. Because an SEO strategy must lead to real changes, especially on the website. Everything else is at most online PR and has little to do with SEO.
If you want to do everything yourself, you should start modestly
SEO is a complex marketing field. If you want to build up your resources with employees, you should plan many small steps. An experienced employee will quickly take your in-house SEO to a new level. However, even a professional needs the appropriate infrastructure in the company to put his SEO knowledge into action. As a rule, it is not enough to hire a more or less experienced head internally with the topic of SEO, but a part of their company must be geared to work this way.
As a rule, it will take some time until you have developed and implemented a fully fledged SEO strategy with your employee or even a team. Start working on the biggest bottlenecks that your business or website is targeting Google traffic. Make sure your in-house team has all the tools, means and disciplines you need. These include:
Marketing Goals: Why do we do SEO? How do we do it? What do we do?
SEO tools that fit your needs
Knowledge and experience in using Google services such as Analytics, Webmaster Tools, Google My Business, etc.
Capable authors who can implement a content strategy
PR Contacts
Basic technical understanding and the ability to influence the content and structure of your website
Sources for training and knowledge building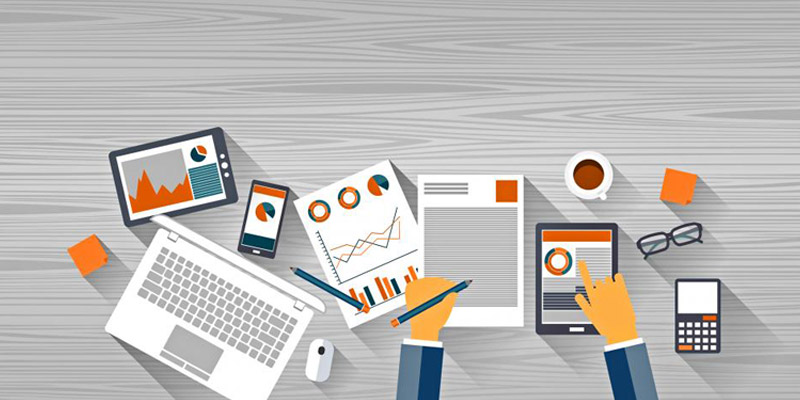 What must an employee who supervises the SEO?
You would do well to entrust a technically savvy employee with your SEO. On the other hand, a person driven by numbers can lose sight of the creative aspect of search engine optimization. A generalist who knows about recent and recent developments in the search engine, brings technical understanding for web projects and can think conceptually, is a good interface between your company, Google and the users of the search engine. As with choosing an SEO service provider, in-house SEO should support the company's strategic goals rather than just focusing on classic SEO KPIs such as rankings and traffic.
Attention to "diehard" SEO's
Sadly, some potential applicants have already lost this train. They may have learned their trade in an SEO agency and have lived up to a real tunnel vision over the years. An in-house SEO must be able to think interdisciplinary. A professional idiot is out of place. For others, looking beyond the box is not difficult – they understand that your SEO must be a complement to the complete marketing strategy and not a privileged island discipline that works on its own and is not the rest of the marketing strategy needs to take care of.
What is a good SEO service provider?
First of all, you recognize a good SEO service provider because it does not measure itself and the desired successes only on superficial results such as Google rankings, but asks and puts the strategic goals of your company in the foreground. In most cases, this is geared toward your company's sales. If someone tells you about top rankings and other unimportant KPIs that he and now would translate for you, you're probably on the wrong track with your contact.
Put on advice with sense and reason
They recognize a good service provider by asking them the questions that help them to be more clear. It is the questions that aim to generate revenue and success from traffic. In addition, a service provider should provide you with answers to what happens after visitors find your business on Google.
Working together only to hunt for links is a devilish endeavour that can backfire. The recognizable will to work together on a strategy that has the long-term success of your business and increased sales has the goal of shooting at a good service provider. Of course, other measurable achievements may be at the end of an SEO strategy, such as recruiting or branding your business. A good service provider will have internalized your goal in SEO in a first meeting and make you an appropriate offer.
Conclusion
No SEO agency in the world can replace a capable in-house team in your business. On the other hand, in-house SEOs tend to be operational blindness – this is in the nature of things when someone markets their products and content. Fresh input always does good; Therefore, you should consider a consulting SEO agency, even if you already control your SEO.