The authors of online content for content marketing can choose from many different formats. But whether you're creating an e-book, writing a blog post, or making a webinar, you'll typically track different goals with different formats. And for this very reason, you should also analyze different key figures when it comes to measuring the effectiveness or success of different formats.
For example, if you use an e-book to generate leads, you should focus on landing page submissions rather than on the number of pages. Let's look at the most popular formats for content marketing — e-books and whitepapers, webinars, and blog posts — and explain what to look for when evaluating them.
What is "Successful Content Marketing"?
Before we delve into the individual formats, you should first ask yourself: "How do I define success for my company and my various content and offers?" In answering this question, we need to consider a number of different factors — for example, the results of your competitors, the benchmarks in your industry, and how you use your various content as part of your marketing strategy.
For example, a webinar or e-book can be used at the top of the marketing funnel (tofu) to generate new leads or in the middle area of the funnel (MOFU) for lead maintenance. Of course, it also always depends on the topic and the time at which you make this content available to potential customers. For the first example, you would primarily measure the number of newly generated leads, whereas, in the second example, the number of new conversions would be more meaningful.
eBooks/Whitepapers
Possible goals:
eBooks or whitepapers are longer content formats that are mostly used as premium content for lead generation or lead maintenance. Typically, visitors to your site must fill out a form on a landing page to receive the E-book/whitepaper. To convert (or re-convert) leads for your company.
Before you create new content, you should think about what you want to do with it so that you can target your content to your goals and measure your success as accurately as possible.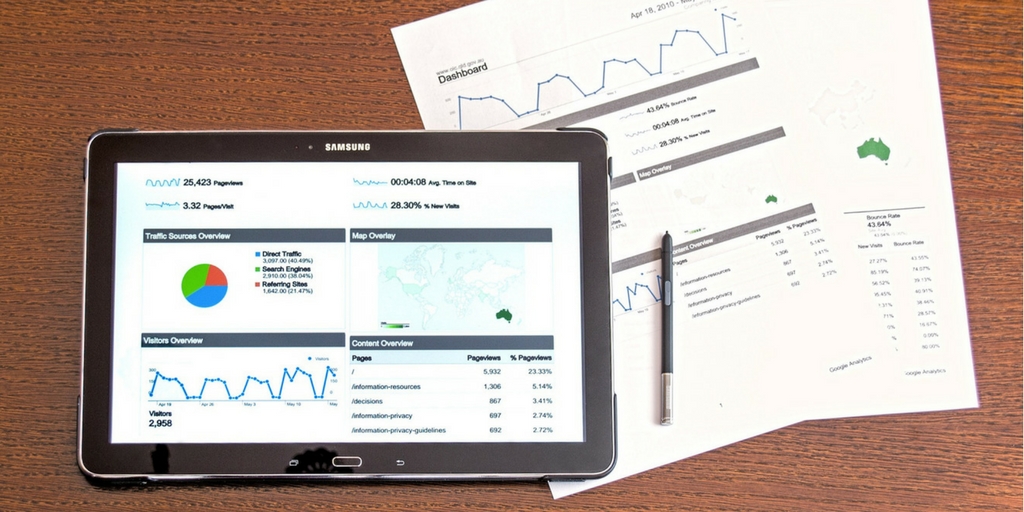 Related key figures
Landing page calls:
To learn how much traffic your content generates, you should track the number of visitors to your landing pages. If you notice that your landing pages do not have a lot of traffic, it may be necessary to strengthen the presence of your pages on social media, in search engines and in calls-to-action on your own website.
In any case, add social media sharing buttons to your landing pages, actively share content across your social media channels, and optimize your landing pages with the keywords you want to find online. Also, be sure to include a relevant call-to-action on your landing pages on each page and in each blog post.
Conversions/Submissions:
This key figure quantifies the number of visitors who have completed the form on their landing page and downloaded their offer. Depending on the goals you follow with your content, submissions can be categorized as new leads (if lead generation is the target) or as reconverted leads (if lead maintenance is the target). This key figure is probably the most important indicator of the success of your content.
Conversion rate:
This key figure gives information about the percentage of visitors who have been converted/submitted the form. It is important to keep this percentage in mind to identify any problems on a landing page as quickly as possible.
For example, if the landing page generates a lot of traffic, but barely converts visitors, it's a good idea to make some changes. For example, emphasize the added value of your listing or run a series of A/b tests to identify problem areas. By raising your conversion rate, you can also receive more form submissions about your existing traffic.
Social media shares:
How many people share the landing page of your e-book on sites like Facebook, Twitter, LinkedIn and Google +? This key figure is also a good indicator of how well your e-book arrives with your target audience and what your audience thinks of your content. Moreover, the more often offers are shared on social media, the more people you reach with this content! Also, always remember to share your offers on your own social media sites and add social media sharing buttons to your landing pages to get the process rolling.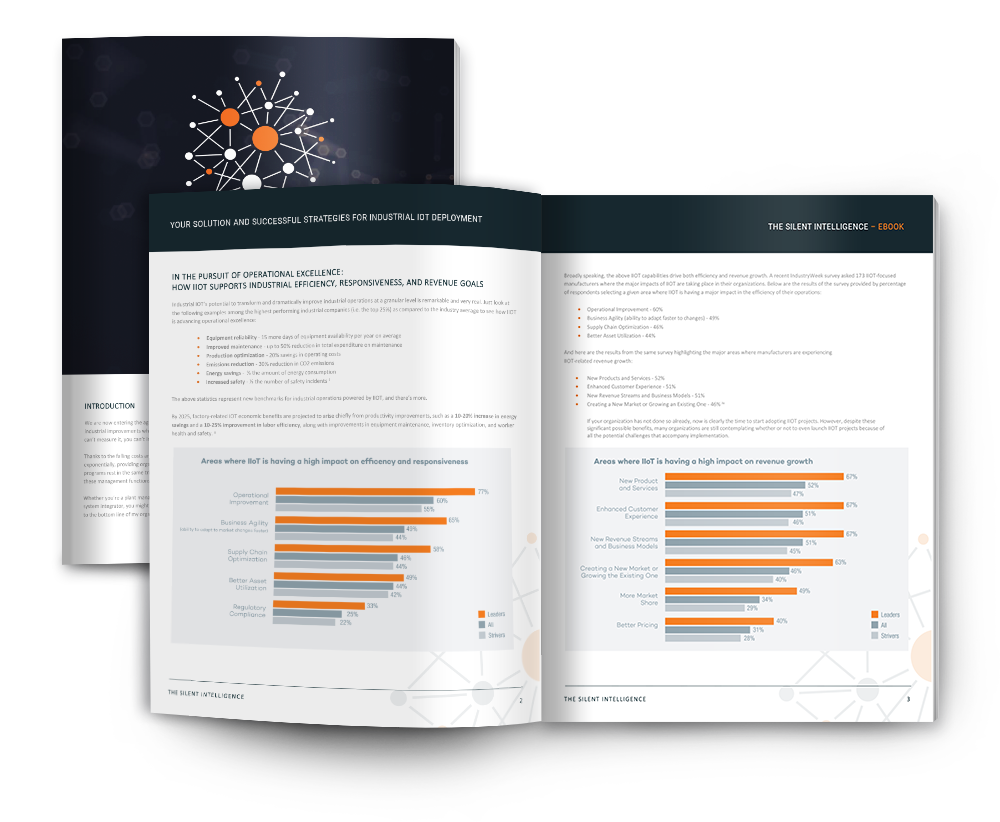 Live Webinars & Recorded Webinars
Possible goals:
Webinars are usually online presentations on a specific topic that are broadcast live. Companies can use webinars to bring a wide range of topics closer to participants, from best practices in their industry to the benefits of their products/services. Webinars can be recorded and archived to be shared with all interested parties who could not participate in the live event.
Relevant key figures
Landing page calls:
Whether you're trying to win a subscriber for an upcoming webinar or you're moving users to download a recorded webinar, landing pages are also your first point of contact. (Tip: Use the same landing page to register for the live webinar and to make the recorded webinar available.
Simply insert the recording into the page as soon as it is available. So you don't have to create a completely new landing page and can take advantage of the organic traffic that the site has already generated through search engines and social media.) Evaluate landing page calls for webinars as well as calls to E-book landing pages (see above).
Social media shares & hashtag interactions:
These metrics show you how to present your webinars are on the social networks. Hashtags let you watch the conversions that take place before, during and after your webinar. You'll also get an overview of how well the webinar has appealed to your audience regarding the topics covered, the quality of production, and the total value added.
It has proven useful for webinars to define their own hashtags in order to monitor and participate in conversations on social media and to encourage webinar participants to interact with each other. Hashtags also help you to promote your event and motivate you to download the recorded version.
Registrations:
The number of registered participants for your webinar, i.e. people who have completed the registration form on their landing page to secure a place for their upcoming live webinar. You should generate as many registrations as possible, as experience shows that only a small part of the participants will participate in the webinar.
Live participants:
Live participants are the number of registered participants who are actually participating in their webinar. You can also calculate the conversion rate of logins to live participants to determine the percentage of participants who were actually present. Learn how effectively you could motivate your prospects not only to sign up but also to participate.
It is important that you filter out which registered participants have finally participated so that you can maintain these leads differently than those who have logged in but have not participated. For example, you could include the webinar record in the follow-up email for non-attendees, and mention that you don't want to deprive them of the offer because they couldn't participate live.
Submissions/Downloads:
This key figure shows you how many people have downloaded your recorded webinar after the live broadcast. Recordings provide a good opportunity to extend the lifetime of webinar content and also to generate further conversions and calls after the live event. (Note: For webinars that provide content for the mid-range of the funnel, such as product demos, it may be useful to dispense with a lead generation form. The goal of such content is to generate as many calls as possible.)
Conversion rate:
The conversion rate of a webinar can refer to the number of landing page visitors who have signed up for a live webinar, as well as the number of landing page visitors who have downloaded a recorded webinar. Just as with e-book conversion rates (see above), this conversion rate can indicate certain problems on your landing page, and an improved conversion rate can help you generate more submissions without having to increase traffic.
Corporate Blogs
Possible goals:
Posts on your company blog are short-form content and can help you achieve different goals – you can position yourself as a thought leader in your industry, improve your search engine optimization, generate leads, increase your social media coverage, or maintain leads.
Relevant key
Page views and total traffic:
Because every blog post you post has its own site page, you can learn about page views on how many visitors have called a particular post. This shows you what kind of content – topics, format, etc. – is well-suited to your target audience. You can also use these numbers to analyze in detail which factors are especially important for the success of your blog posts.
You can also use this knowledge to write more about topics that your target audience is interested in and less about topics that leave your audience cold. You can also watch the total traffic on your blog to promote the traffic and visibility of your company's website.
Keyword rankings:
One of the biggest benefits of corporate blogs is the improvement of search engine rankings for your website. Always keep track of your company's ranking for your fixed keywords to find out if your blog helps you improve your rankings over time. Optimize all blog posts you post for keyword search so you can improve your ranking piece by piece. Better search engine rankings lead to more traffic and more leads!
Inbound Links:
Links to your blog content do not only crank up your SEO but also show you which posts are considered valuable enough to be linked to on other sites. See what posts most inbound links receive to find out what types of content are particularly well received in this context. Use this information to create even more effective content in the future.
Submissions/Conversions:
How effectively does your blog contribute to lead generation? As mentioned earlier, submissions/conversions can be divided into new leads and re-converted leads. Both are valuable. However, depending on the goals you are pursuing, you may want to observe a group more closely than the other.
If you find that your blog generates only a small number of leads, first make sure that each published post contains a relevant call-to-action (CTA) that leads to a landing page where you offer a premium content offering (for example, a webinar or an e-book). If you have already done this, you should perform A/b tests on your CTAs to improve the conversion rate of your blog.
Comments and social media shares:
Just as with e-books and webinars, social media shares can also be a good reading for the success of your blog content. When readers share and comment on your blog posts, you can gain important insights and learn what your audience thinks of your content. Definitely, activate the comment feature on your blog and make sure that each published post contains social media sharing buttons. In this way, they encourage visitors to share their content on social networks.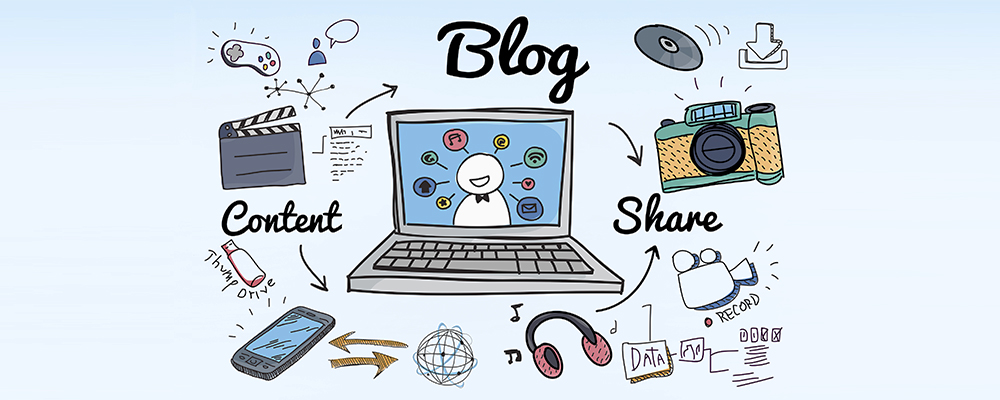 Gain a comprehensive overview
The job of a marketer is not just to generate leads. As a result, marketers should accurately analyze the performance of their content, both for individual content and across it. Do your content help you achieve your company's goals and generate customers and revenue?
Marketers should use cross-data to analyze what content most customers generate. Does a particular content format generate more customers than another (e-books, for example, compared to webinars)? Does a particular topic attract more potential customers?
Marketers should also use lead information and lead scoring to analyze whether leads that consume multiple content types become more qualified customers. In any case, it is important for marketers to understand that many potential customers and leads interact with content in a variety of ways.
Marketers who take advantage of such data to gain insight into the performance of their content can significantly improve their content marketing strategy. Do you get the most out of the data available to you?